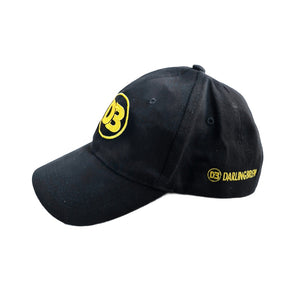 Darling Brew Peak Cap
Darling Brew Black 6 Panel Peak Cap with yellow embroidered DB emblem and label on the side.
Lead the way CAPtain! Keep the sun, wind, and rain out of your face, and your eyes on the prize with this good-looking, 100% cotton, DB-branded cap. 
We don't put our logo on just any old face shield, so you can rest assured that this unit right here has been tried and tested by the most finicky cap critics on our crew and that it came out tops. 
All caps are 100% cotton.