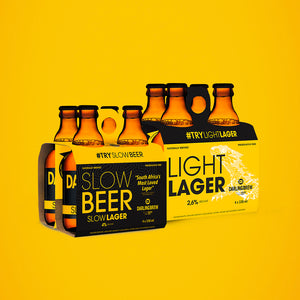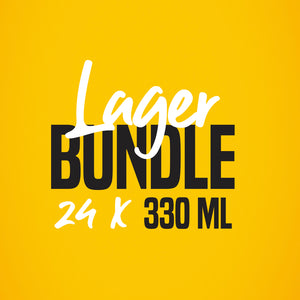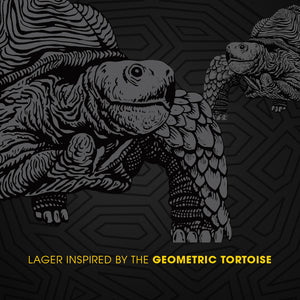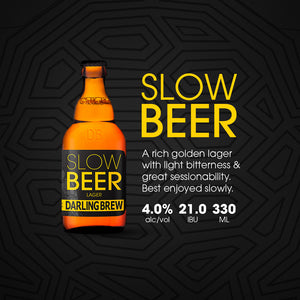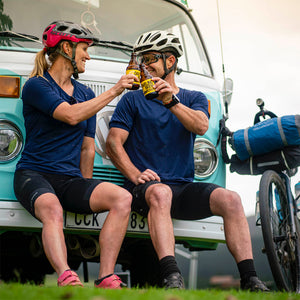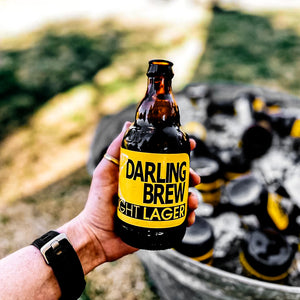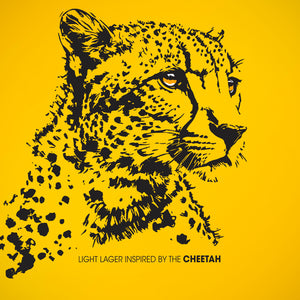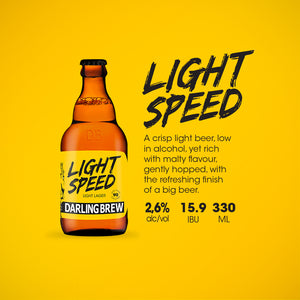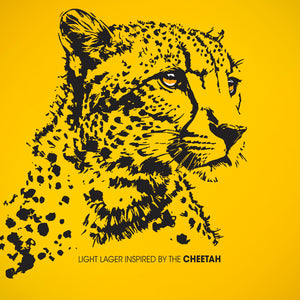 Lager Bundle (24 x 330ml)
LAGER BUNDLE
Enjoy the best of Darling Brew's signature Lagers in a serious save of a bundle:
LIGHT LAGER
STYLE: LAGER  •  2.6% ALC  •  15.9 IBU  •  330ML
GIRDLED ARMOUR. A FLAVOURFUL LIGHT BEER WITH MEDIUM AROMAS AND FAINT FLORAL TONES.
Low in alcohol, but not low in flavour. This has a typical lager taste profile, but with 1% less alcohol. Dry finish, without losing the malty flavour. A light hop with fresh floral, citrus and pine notes.
SLOW BEER
STYLE: SLOW LAGER  •  4% ALC  •  21.0 IBU  •  330ML
EXCEPTIONALLY RARE. A RICH GOLDEN LAGER THAT REFRESHES WITH LIGHT BITTERNESS FOR EVERYDAY ENJOYMENT.
This iconic South African craft lager refreshes with a real hops flavour rounded off with a mild bitterness. A great thirst-quenching beer for those long summer days. Brewed slow, made perfect for any occasion.