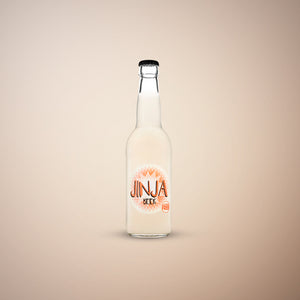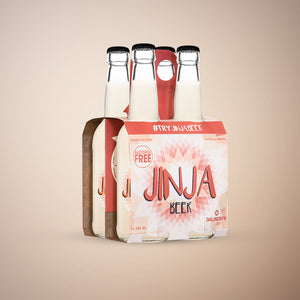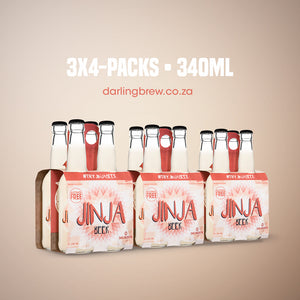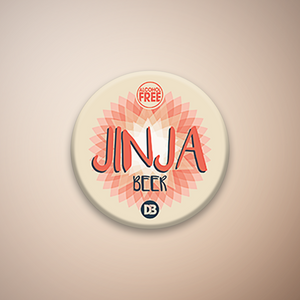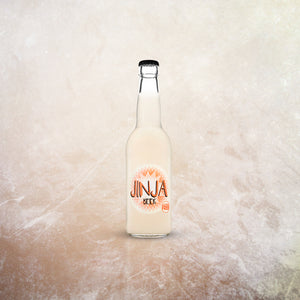 JINJA BEER
STYLE:  Ginger Beer  •  0.0% alc  •  330ml
A refreshing, crisp non-alcoholic ginger beer with a balanced sweetness and a peppery spicy finish.
Darling Brew Jinja Beer is made using real fresh ingredients, like fresh ginger root and lemon. This fizzy, flavourful drink is brewed using old-fashioned techniques, to bring you superior quality and taste. Jinja Beer is free of artificial flavours, colours and preservatives.
Ingredients
Fresh Ginger
Whole Lemons
Filtered Water
Sugar
Inspired by Hilda Duckitt

Naturally brewed the old-fashioned way. Our century-old recipe was written down by Hildagonda (Hilda) Duckitt on a farm in Darling in the late 19th century. She was an avid collector of South African recipes, of a wide variety of origins, including Dutch, German, Malay and East Indian recipes, traditional to the servants of her farm and those of other Cape homesteads. Her recipe collection was published in 1891 and became the go-to book for many Cape hostesses of the day. It seems inevitable that this ginger beer would be made at the brewery in Darling.